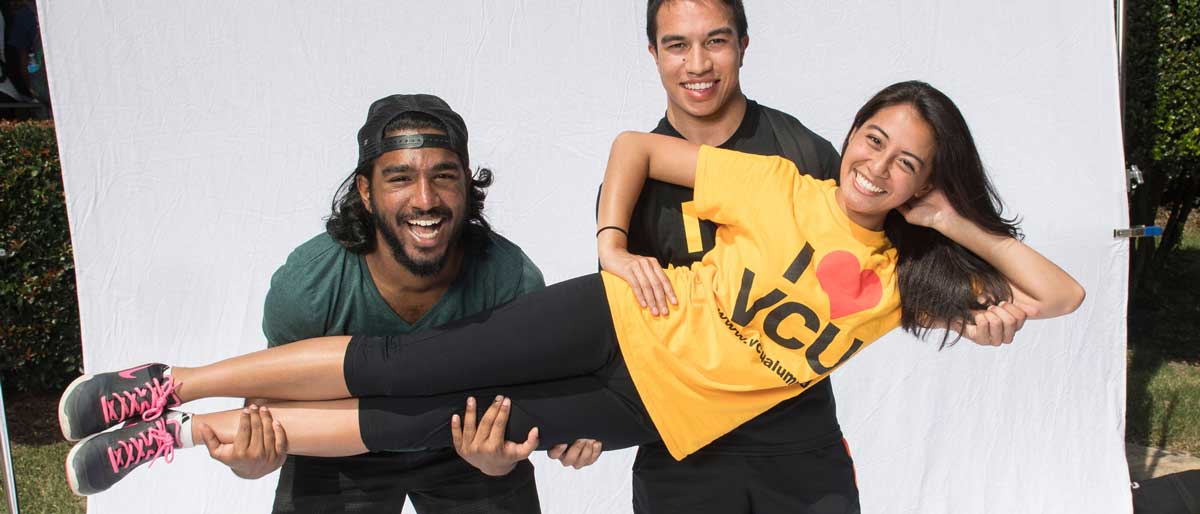 Equity, Inclusion and Diversity
Your diverse perspectives, life experiences, cultural backgrounds and social identities fuel our shared value of inclusive excellence within the College of Humanities and Sciences (CHS).
Equity, diversity and inclusion are reflected in our coursework and through our commitment to social justice and community engagement. We encourage students to demonstrate their commitment to equity, diversity and inclusion by engaging in behaviors that support a welcoming and affirming environment for all students. Whether diversity is based on perspectives, life experiences, cultural backgrounds, social identities and other unique expressions, it makes for a better place to learn. Equity is also expressed in our commitment to and mutually respectful engagement with our local community that has historically faced social inequities in education, health, employment and housing through engaging in experiential learning and volunteering.
We encourage you to use VCU and CHS resources, such as wellness activities, advising, training and participation in special events. These resources incorporate diversity, equity and inclusion. We also encourage you to engage in activities and with organizations that support your unique culture and social identity. We hope you take advantage of all of the opportunities available to support you in your personal and academic success.
Please share with us your thoughts and your experiences with regard to equity, diversity and inclusion by sending an email to Faye Belgrave, Ph.D., interim associate dean for equity and community partnerships, at fzbelgra@vcu.edu.
Get Involved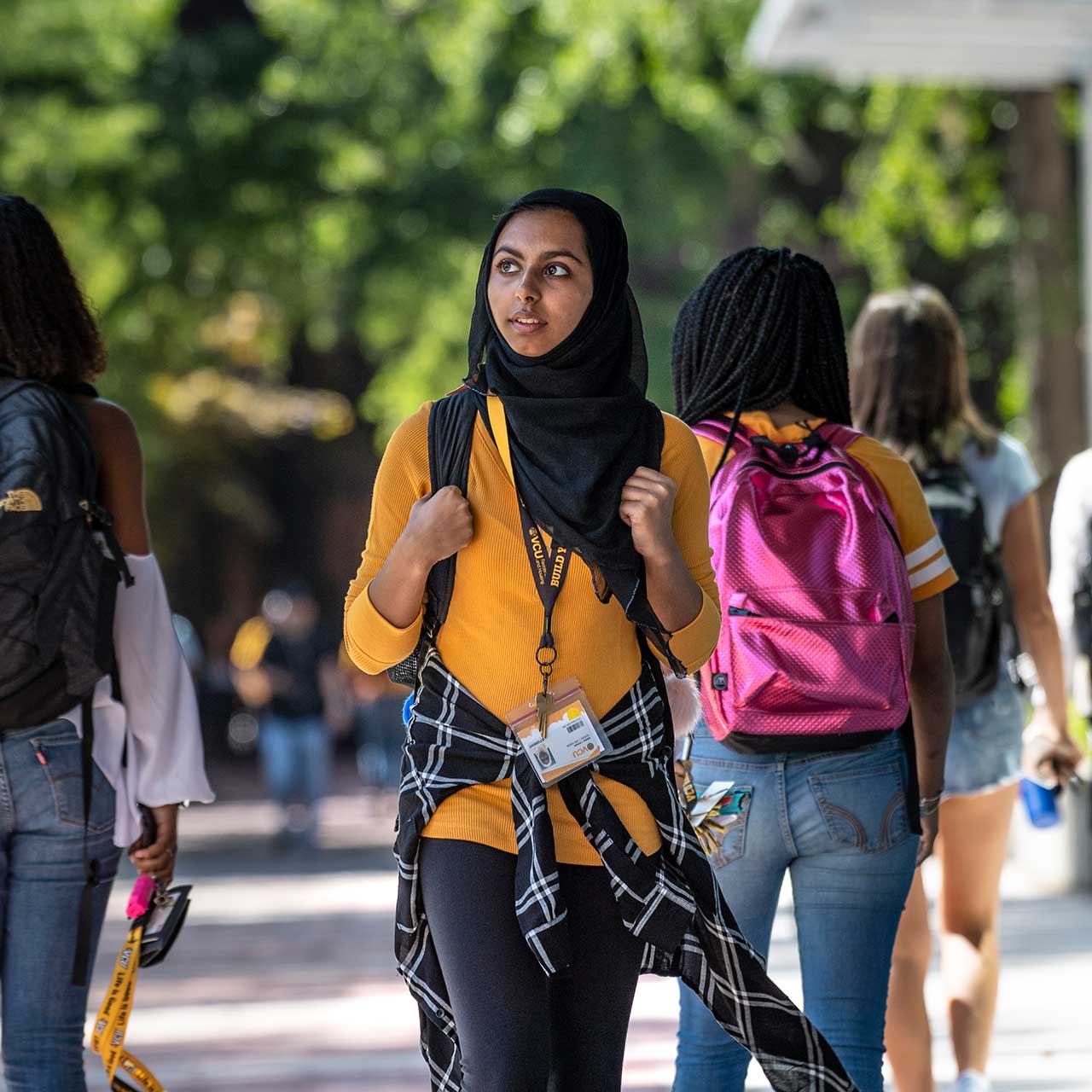 As a student at VCU, there are multitudes of opportunities to engage with other people—people with similar interests, people who are completely different, people you'd never meet otherwise.
They'll make your college experience meaningful and help you be a part of something bigger than yourself.
Meet Dr. Belgrave
Faye Belgrave, Ph.D., is the associate dean for equity and community partnerships for the College of Humanities and Sciences.
Key Concepts
We invite you to join us in showing your commitment by practicing these values.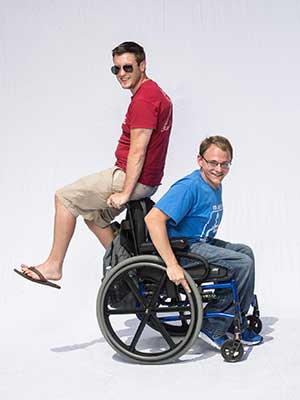 ×
Equity
Equity is the process of ensuring that procedures and programs are impartial and provide equal possible outcomes for every individual. It ensures everyone has access to the same opportunities and recognizes we don't all start from the same place because some groups have more advantages and others face more barriers. Equity corrects for this imbalance.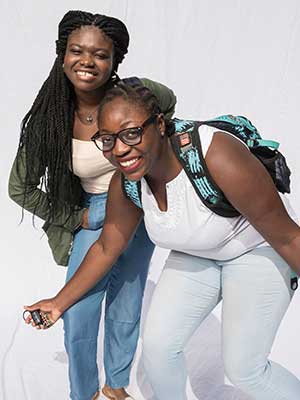 ×
Inclusion
The concept and practices of inclusion are about providing equal access to opportunities and resources for people who might be otherwise excluded or marginalized. It involves treating all individuals with fairness and respect. Inclusion involves powersharing and empowerment, which is honoring and respecting the voices, talents, beliefs, backgrounds and ways of living of everyone.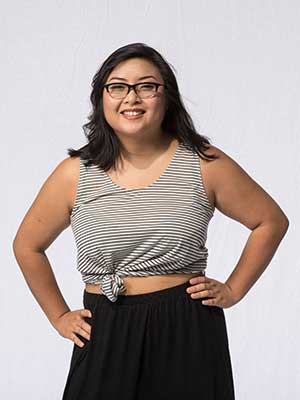 ×
Diversity
Diversity refers to practices that involve understanding and appreciating the qualities and experiences of those who differ from us. Diversity recognizes that systematic discrimination creates and maintains privileges for some and disadvantages for others. It, therefore, has as its focus different people working together to eradicate discrimination and social injustice. Diversity includes but is not limited to culture, race/ethnicity, religion, age, gender, sexual orientation, disability status, immigrant status and socioeconomic class.
Get Support
If you ever need support in matters of equity and inclusion, CHS and VCU offer an abundance of institutional resources, such as:
Equity, Inclusion and Diversity Highlights
June 30, 2022
The funding is designed to guide students through the early years of a doctoral program when many drop out.
June 24, 2022
VCU's Q Collective provides opportunities for members of the LGBTQIA+ community.
June 23, 2022
As the nation looks back, VCU experts talk about how it's made a difference and the impact the civil rights law has had on the U.S.
Equity and inclusion: our core values

Within the College of Humanities and Sciences, inclusion and diverse representation are vital for the continued forward progression of the university. I see these values exemplified through the mentorship I receive from BIPOC faculty with identities salient to my own, diverse representation of students within my program, as well as through the growing recognition of and increasing value placed on community engaged work within my department.