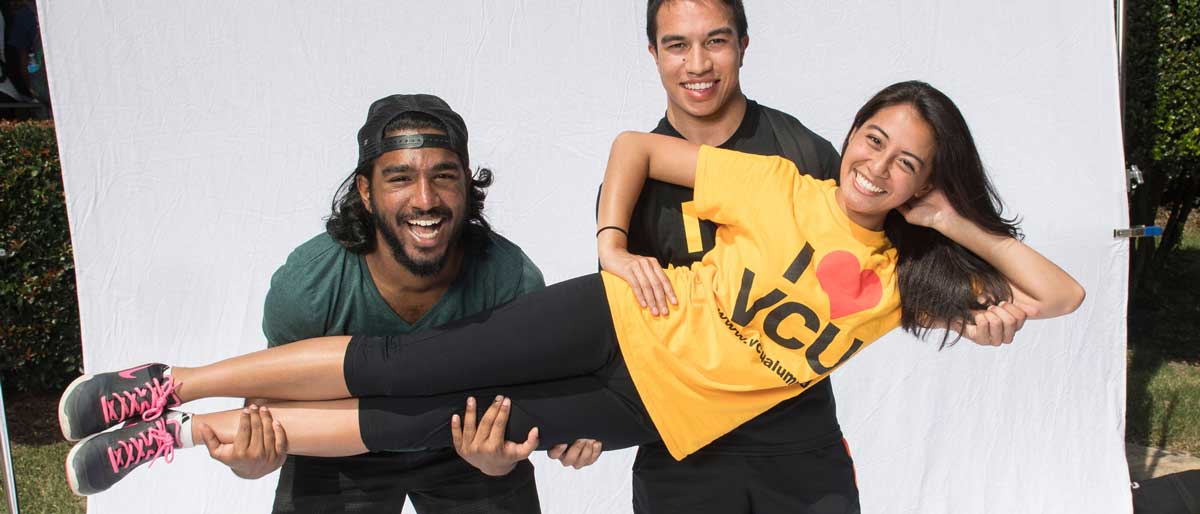 Equity, Inclusion and Diversity
Your diverse perspectives, life experiences, cultural backgrounds and social identities fuel our shared value of inclusive excellence within the College of Humanities and Sciences (CHS).
Equity, diversity and inclusion are reflected in our coursework and through our commitment to social justice and community engagement. We encourage students to demonstrate their commitment to equity, diversity and inclusion by engaging in behaviors that support a welcoming and affirming environment for all students. Whether diversity is based on perspectives, life experiences, cultural backgrounds, social identities and other unique expressions, it makes for a better place to learn. Equity is also expressed in our commitment to and mutually respectful engagement with our local community that has historically faced social inequities in education, health, employment and housing through engaging in experiential learning and volunteering.
We encourage you to use VCU and CHS resources, such as wellness activities, advising, training and participation in special events. These resources incorporate diversity, equity and inclusion. We also encourage you to engage in activities and with organizations that support your unique culture and social identity. We hope you take advantage of all of the opportunities available to support you in your personal and academic success.
Please share with us your thoughts and your experiences with regard to equity, diversity and inclusion by sending an email to Faye Belgrave, Ph.D., interim associate dean for equity and community partnerships, at fzbelgra@vcu.edu.
Get Involved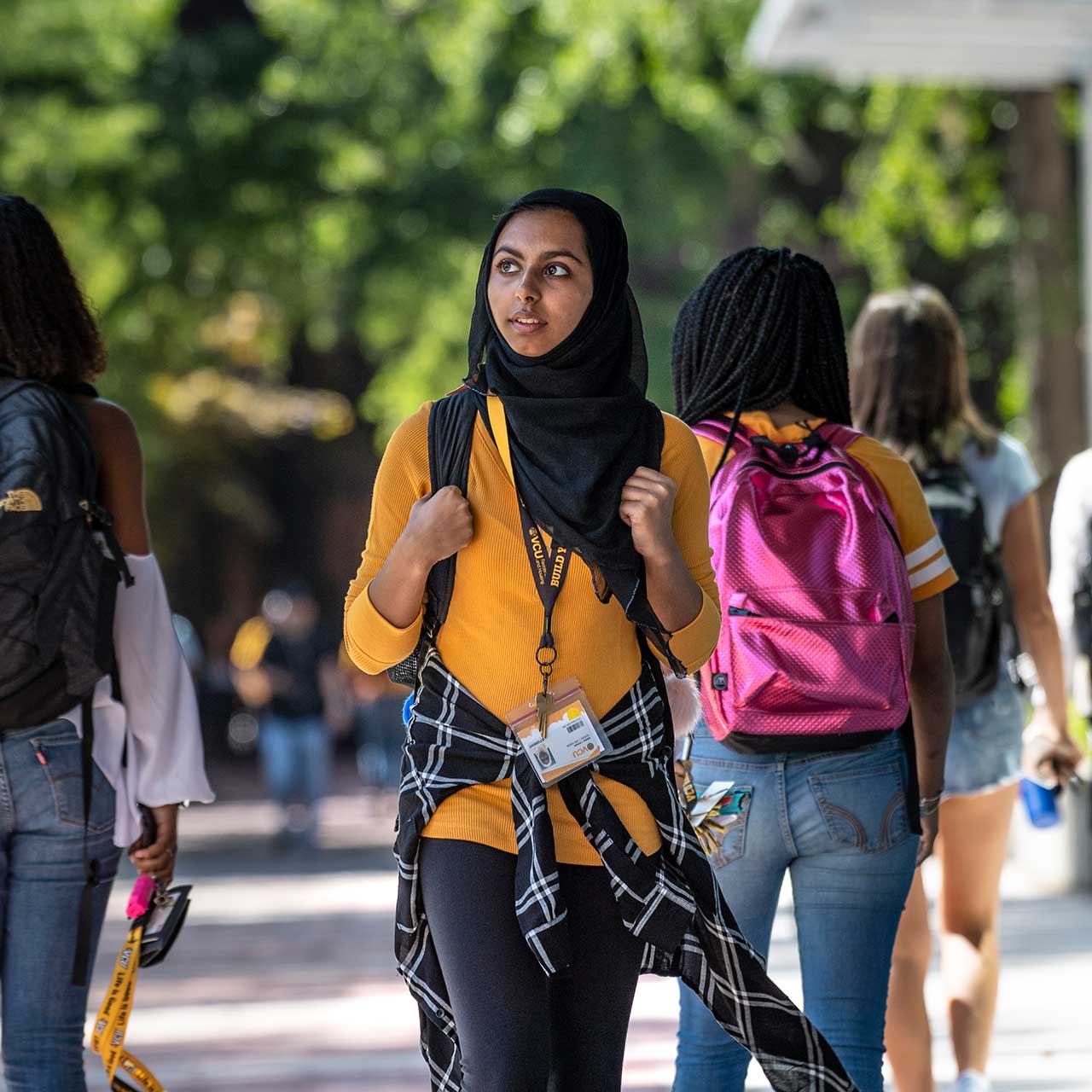 As a student at VCU, there are multitudes of opportunities to engage with other people—people with similar interests, people who are completely different, people you'd never meet otherwise.
They'll make your college experience meaningful and help you be a part of something bigger than yourself.
Meet Dr. Belgrave
Faye Belgrave, Ph.D., is the interim associate dean for equity and community partnerships for the College of Humanities and Sciences.
Key Concepts
We invite you to join us in showing your commitment by practicing these values.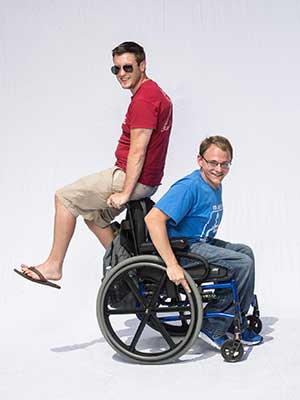 ×
Equity
Equity is the process of ensuring that procedures and programs are impartial and provide equal possible outcomes for every individual. It ensures everyone has access to the same opportunities and recognizes we don't all start from the same place because some groups have more advantages and others face more barriers. Equity corrects for this imbalance.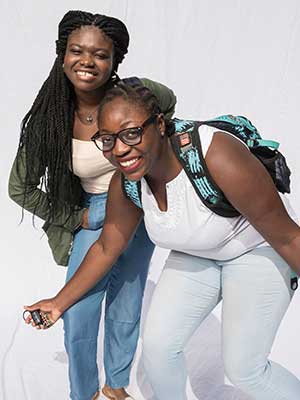 ×
Inclusion
The concept and practices of inclusion are about providing equal access to opportunities and resources for people who might be otherwise excluded or marginalized. It involves treating all individuals with fairness and respect. Inclusion involves powersharing and empowerment, which is honoring and respecting the voices, talents, beliefs, backgrounds and ways of living of everyone.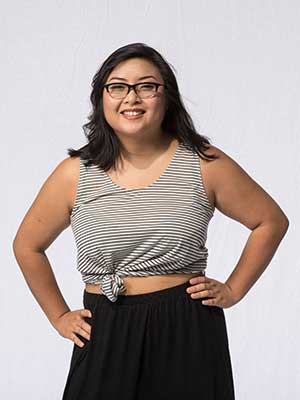 ×
Diversity
Diversity refers to practices that involve understanding and appreciating the qualities and experiences of those who differ from us. Diversity recognizes that systematic discrimination creates and maintains privileges for some and disadvantages for others. It, therefore, has as its focus different people working together to eradicate discrimination and social injustice. Diversity includes but is not limited to culture, race/ethnicity, religion, age, gender, sexual orientation, disability status, immigrant status and socioeconomic class.
Get Support
If you ever need support in matters of equity and inclusion, CHS and VCU offer an abundance of institutional resources, such as:
Equity, Inclusion and Diversity Highlights
Feb. 8, 2021
National thought leader in field of health equity to speak at VCU
The event is presented by the College of Humanities and Sciences at VCU and is co-sponsored by the Black Education Association and the College of Humanities and Sciences Inclusion, Diversity and Equity Committee.
Feb. 5, 2021
Women are changing the advertising industry, and it's leading to better, more authentic ads
As another Super Bowl comes and goes, a VCU Robertson School panel says improving gender diversity in advertising is leading to better storytelling and more opportunities for underrepresented voices.
Jan. 29, 2021
Staff Profile: Levi Walter, administrative coordinator, Department of Gender, Sexuality and Women's Studies
Levi successfully made the jump from student to staff member when they joined GSWS as an administrative coordinator.
Jan. 19, 2021
Connection and inclusion in the (virtual) classroom
Music, coffee hours and a variety of learning activities are a few of Ching-Yu Huang's strategies for success in the digital space.
Dec. 8, 2020
Class of 2020: Transfer student Michaela Friend aims to defend the rights of others
An aspiring human rights lawyer, Friend achieved much in her short time at VCU and wants to help those who have been historically marginalized.
Dec. 2, 2020
Promoting diversity in the field of chemistry
In 2019, 67 women graduated from VCU with bachelor's degrees in chemistry, fifth-most in the nation.
Nov. 24, 2020
Teaching about social justice can lead to tense moments. A new book helps educators navigate them.
The book, co-edited by a VCU professor, aims to help teachers better handle challenging topics. "We are going to make mistakes" in being effective allies, Kim Case said. "But we must take the leap."
Nov. 12, 2020
'Death and Rebirth': VCU history professor's new book reveals the history of Richmond's cemeteries
"Cemeteries participate in the rawest political drives… . They teach us about power and resistance as much as about spiritual beliefs."
Oct. 29, 2020
Camaraderie, encouragement at core of student-led Black Men in Medicine
The VCU student organization aims to give support to underrepresented undergraduates as they pursue medical school and careers in the field.
Sept. 18, 2020
Amid the pandemic, journalism grad Aaron Gilchrist continues to deliver the news
At a virtual forum, the VCU alumnus shares his thoughts on adapting during COVID-19, the summer protests, and his personal journey in journalism.
July 8, 2020
New podcast, 'Transcripts,' shares stories and struggles of transgender activists across the U.S.
The podcast from the Tretter Transgender Oral History Project at the University of Minnesota is co-hosted by VCU professor Myrl Beam and Minneapolis City Council member Andrea Jenkins.
July 8, 2020
Researchers receive $3.1M grant to investigate the sustainment of mental health programs in schools
A grant from the National Institute of Mental Health will enable VCU researchers to study whether evidence-based mental health programs in schools continue after research support is removed.
Equity and inclusion: our core values

Within the College of Humanities and Sciences, inclusion and diverse representation are vital for the continued forward progression of the university. I see these values exemplified through the mentorship I receive from BIPOC faculty with identities salient to my own, diverse representation of students within my program, as well as through the growing recognition of and increasing value placed on community engaged work within my department.