Meet Dr. Belgrave
Faye Belgrave, Ph.D., is the associate dean for equity and community partnerships for the College of Humanities and Sciences. Learn more about her role at the College in this Q&A.
---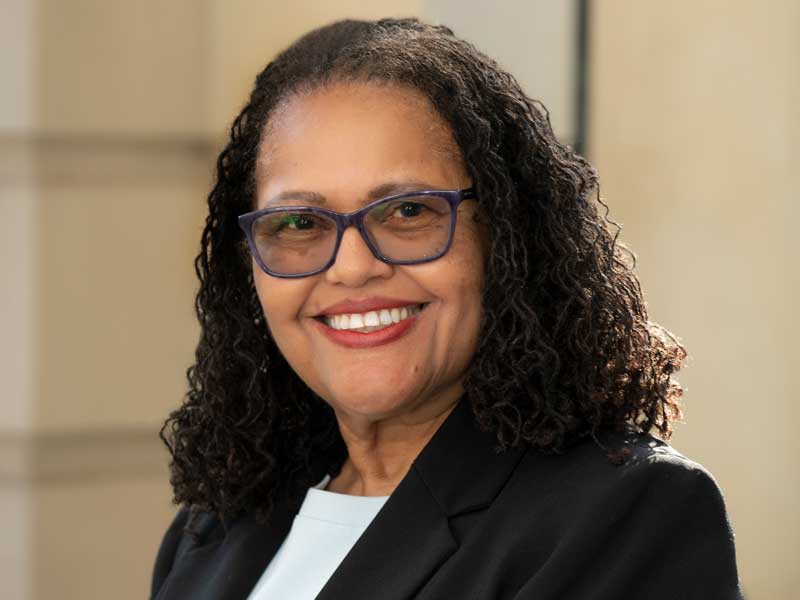 What does it mean to be the associate dean for equity and community partnerships?
As the associate dean, I am tasked with working with staff, faculty and students to make the environment of the College equitable and inclusive for everyone. This means that students should feel welcomed, respected, valued and equitably treated. The other part of the job is community engagement, which requires me to work with community partners, students, faculty and staff in mutually engaging activities, especially those that increase social justice.
How important is equity, inclusion and diversity to the VCU's College of Humanities and Sciences?
Many universities and colleges talk about equity and inclusion. The College is actively moving beyond talk, and putting into place real, measurable initiatives. How do we ensure that all our students feel respected and valued? How do we engage with our faculty members in equitable ways? Do we have systems in place that support our entire community? My work as the associate dean will be to see that our College is truly committed to these core values.
Can you describe some of the recent initiatives?
I am happy to report that we have more departments and schools engaging in equity and inclusion activities facilitated by equity, inclusion and diversity departmental committees. Faculty in the College also developed a new course on race and racism in America (CSIJ 200), and recently hosted a speaker on race and health disparities. We have created guidance on diversity and inclusion statements for syllabi, as well as become a resource for faculty and staff seeking professional development on equity, inclusion and diversity. Our strategic goals committee is working on more initiatives for the College.
What projects are you excited to work on as the new associate dean for equity and community partnerships — and how will these serve students?
There are several. I would like to engage with a Community Advisory Council to work with the College to identify the most pressing concerns in the local community and how we can work collaboratively to address them. I am enthusiastic about our teaching faculty engaging in more inclusive teaching practices. I am excited about the potential to strengthen engagement between our students and local public schools students, who can learn from and teach each other. It is also inspiring to highlight the innovative ways in which our students contribute to diversity and inclusion.
Why would/should students contact you?
Students should contact me if they have innovative ideas about projects they are interested in that advance social justice, especially in the local community. They should contact me if they have ideas about promoting inclusion and diversity conversations and activities in the College and the university. And they should also contact me if they would like the College to work with them and their departments on programs and activities dedicated to creating an inclusive and safe environment.