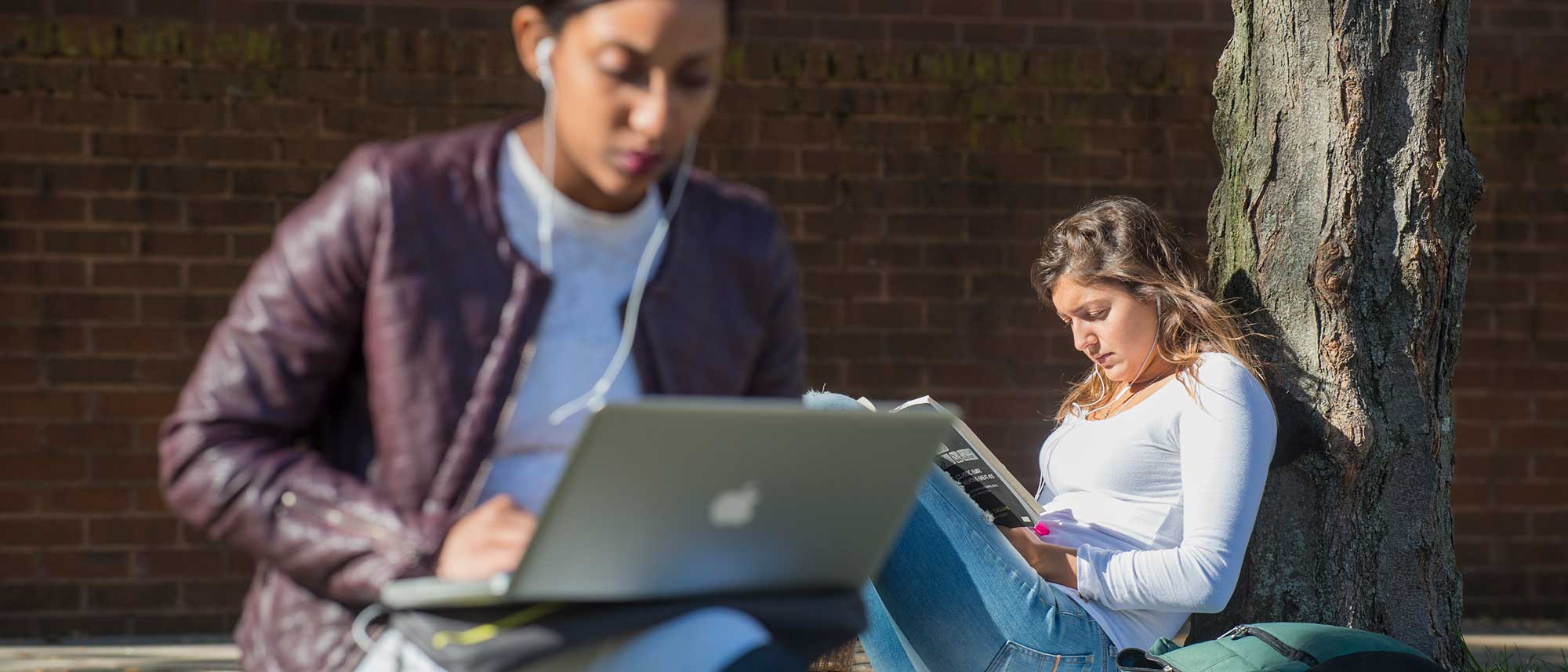 How to Apply
As part of the College of Humanities and Sciences application, you will need to provide the name and email of a reference. We strongly recommend you speak with your reference prior to submitting their name and email address. When you select your 'General Application' reference, be sure they understand the information they provide in support of your application will be used for all scholarships you apply for this academic year. Some scholarships ask for additional references with more specific information—consult those individual scholarships for more details on those additional reference requests.
Visit our scholarship portal and login with your eID and password. The 'My Applications' tab shows a listing of applications you are in process of submitting or have already submitted. From here, select 'General Application' to begin.
Complete the general application from the 'My Applications' tab. If you are unable to complete your application at one time, make sure you save it so you can resume your application later.
If you need more time to gather information, click 'Save and Keep Editing.'
To submit, click "Finish and Submit."
The general application is linked to data from your official university record including your major(s), minor and GPA. Once submitted, the system will match you to scholarships for which you are eligible based on required major, GPA, community involvement, number of completed courses, transfer student status, etc. Once submitted, you are able to update your application at any time before the submission deadline by choosing "Update Your Application" on the bottom right of the page.
A new general application must be completed for each scholarship application cycle.
Once you have completed the general application, you must complete the 'College of Humanities and Sciences Application' as well as identify a faculty reference and upload a résumé. For questions about how to find a faculty reference or create a résumé, visit our FAQ.
You can review imported applicant information by clicking the gray 'Applicant Record.' If you see an error on this page, contact VCU Records and Registration or your home department to have a correction made. The scholarship site refreshes imported applicant information nightly so if you have made a recent change to your major or had a grade updated, it may take up to 24 hours to appear. If your applicant information is blank or you are not routed to the 'College of Humanities and Sciences Application,' contact hsscholarship@vcu.edu for additional assistance.
Once you submit the name and email address of your reference, the site will automatically send an email with instructions and a link to the faculty/adviser. Please be sure to enter the correct spelling and email address to ensure your request is sent to the correct person. You are able to see if a reference request has been submitted, but you do not have access to the reference content.
The 'References' tab allows you to see the status of a reference. You can send reminders to references by clicking the yellow 'Resend Request' button.
The 'Opportunities' tab displays scholarships for which you are eligible based on supplied and imported data. Review individual scholarship opportunities for respective criteria and deadlines and click 'Apply' to begin each application. There is no limit to how many scholarships you can apply to or receive.
Click 'Finish and Submit' when each individual scholarship application is complete and ready for submission. You can log back in at any time during the application period to make changes to your application up until the deadline for submission.
Once you have completed your applications, you can monitor the status of each application from the 'Applications' tab.
Award and Decline Notifications
Award and decline notifications are sent to all applicants via their VCU student email account in the latter part of the spring semester. Successful applicants receiving award notifications will be sent instructions and formal acceptance procedures via email. Award amounts are subject to the availability of funds, which may vary annually. Details on award disbursement are shared with recipients at the time of notification. Most scholarship funds are disbursed during the latter part of the summer and are applied to the fall tuition bill in full.
Award Recipient Expectations
Award recipients must formally accept their scholarship offer and complete a questionnaire that acts as a 'thank you' to the donor of their scholarship. Additional expectations include that recipients must continue enrollment in the College of Humanities and Sciences during the academic period for which the award is made available, maintain the academic performance set forth in the scholarship guidelines, attend recognition events when invited and participate in other stewardship activities when asked. Failure to meet expectations can affect award status.
Questions?
If you have any questions regarding scholarships, contact hsscholarship@vcu.edu for additional assistance.
---